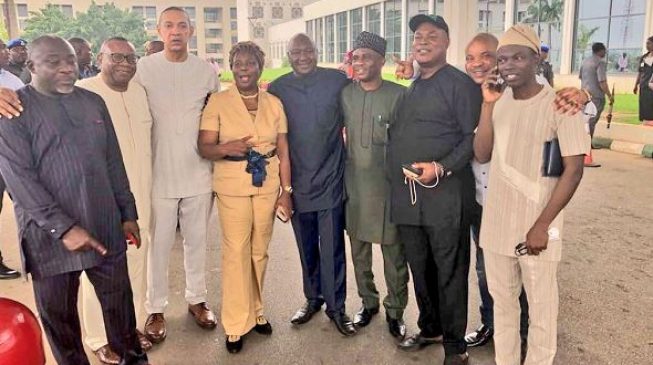 Lawmakers have gained entry into the national assembly complex after they were initially blocked by operatives of the Department of State Services (DSS).
The DSS operatives had prevented the lawmakers from entering the complex for about 40 minutes on Tuesday.
No reasons were given by the security operatives for their action.
Ben Murray-Bruce, senator representing Bayelsa east, and Biodun Olujimi, senator representing Ekiti south-west, were among the lawmakers who confronted the security operatives.
"We all own this country and we will enter," Olujimi was heard saying.
The Ekiti senator told Bruce: "Don't leave here, we are going in."
Thereafter, the lawmakers were allowed to enter the premises after talks with the DSS operatives.
Olujimi was seen personally ensuring that senators and house of representatives members were cleared into the complex after they had shown their identity cards.
It is not clear if the lawmakers are in a session as journalists are still barred from the premises of the national assembly.
The DSS operatives are still stationed at all entry and exit points at the complex.
TheCable