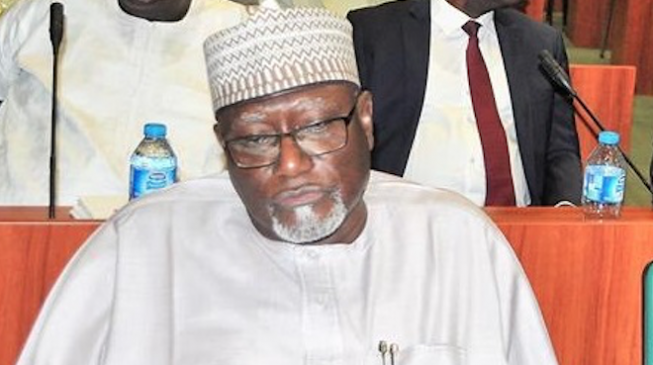 Lawal Daura, sacked director-general of Department of State Services (DSS), authorised the blockade of the national assembly on his own, PRNigeria reports.
On August 7, operatives of the DSS prevented lawmakers from entering in the national assembly. The lawmakers were later allowed in after a protest.
Senate President Bukola Saraki was subsequently accused of colluding with Daura to stage the incident.
A close associate of Daura who did want to be named told PRNigeria that the sacked DSS DG took the action alongside some principal officers of sister agencies.
"Daura insisted that he took all actions in national interest through a collective responsibility including involvement of principal officers of sister agencies even though he did not disclose who authorised the siege on the national assembly," the source said.
"While the former DSS boss has not officially handed over up till now, his house both in Asokoro and Gwarinpa were thoroughly searched in the night and nothing incriminating were found, and all items found including necklace, praying mat, CDs, ATM card, women bags, documents and receipts have been duly returned to him accordingly."
The source said when Daura was sacked, he did not know his offence and that demoralised him.
"Daura has been completely demoralised by the widespread insinuations of working for the opposition when he took daring moves to protect the presidency and the ruling party against the antics of the powerful opposition elements," the source said.
"The allegation of being a mole is utter balderdash. Spymasters all over the world can be sacrificed but not to the extent of rubbishing their integrity and reputation on the altar of political considerations, especially a spymaster created by the same system considering the delicate and sensitive nature of intelligent services."


TheCable