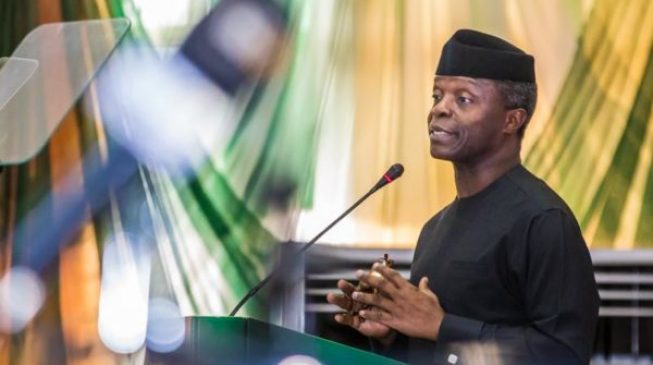 Acting President Yemi Osinbajo and Ahmad Lawan, senate leader, are currently in a meeting at the presidential villa, Abuja.
Lawan, accompanied by Ita Enang, senior special assistant to the president on national assembly matters (senate), arrived a few minutes to 2pm.
The meeting started immediately Osinbajo stepped into his office.
Enang, at the weekend, had appealed for the reconvening of the senate.
He said it was not proper for lawmakers to go on break as there are pending matters that require urgent attention.
Senate President Bukola Saraki had announced the break after security operatives laid a siege to his residence and that of Ike Ekweremadu, his deputy.
Enang said if the senate did not reconvene immediately, it may have an adverse effect on the country.
"We are appealing to the senate leadership and all caucuses of the national assembly to see this as a clarion call for the good of the nation. As the liaison officer between NASS and the federal government, I know it is not the intention of the lawmakers to make Nigerians suffer.
"This is an election year and the budget has just been appended to hence the urgent need to give approval for supplementary funds for it."
The supplementary funds would enable the Independent National Electoral Commission (INEC) to commence preparation for the 2019 polls.