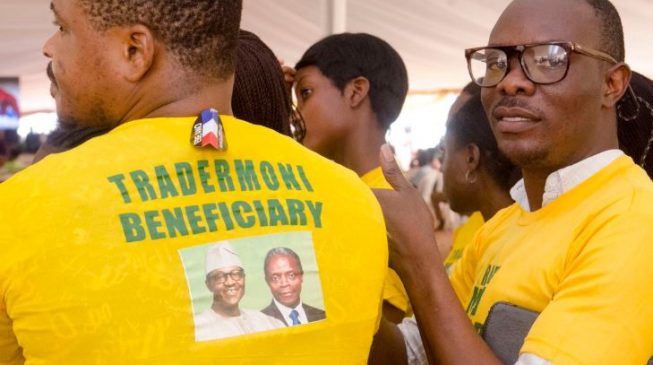 The National Social Investment Office says the recently launched TraderMoni micro-credit loan scheme will not be funded with the recovered Abacha Loot.
According to the NSIO, a false message has been circulating on social media suggesting that the repatriated funds will be used to finance the loan scheme.
A statement was released to this effect on Tuesday by Maryam Uwais, special adviser to the president on social investment.
Uwais said the purpose of the Abacha Loot is for beneficiaries of the conditional cash transfer.
"The National Social Investment Office wishes to categorically state that the Abacha Loot is slated to be paid as grants to only beneficiaries of the Conditional Cash Transfer (CCT) Programme hosted on the national social register," the statement read.
"The National Social Register currently comprises data of the poorest and most vulnerable households from 33 state social registers, around the country. The data consists of information collated through a meticulous process that predates the inception of this administration (in 8 states), which database would have developed to include social registers from all of states of the federation and the FCT, by the end of October 2018.
"Following the apparently wide circulation of this misinformation, it is important to clarify that TraderMoni is a separate microcredit loan scheme under the Government Enterprise and Empowerment Programme (GEEP), one of the four social investment programmes of the President Muhammadu Buhari administration. It is managed by the Bank of Industry.
"Funding for this scheme is derived from the federal government's social investment budget appropriated by the national assembly. Furthermore, the process for disbursement of TraderMoni loans does not involve paper applications or forms, and it is not disbursed through just one financial institution."


TheCable