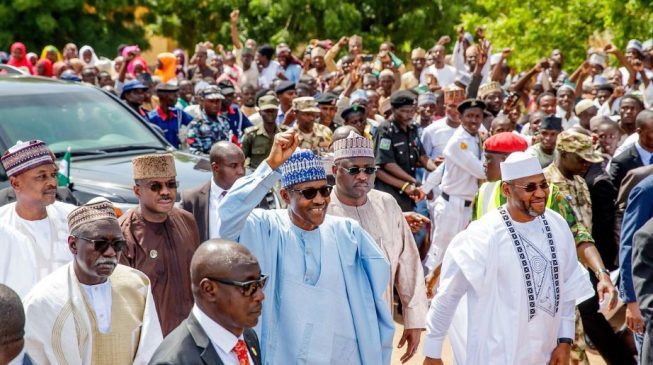 President Muhammadu Buhari on Tuesday joined thousands of Muslim faithful to observe the two raka'at Eid el-Kabir prayer in Daura, Katsina state.
The president arrived the Eid praying ground in company of his aides and relatives around 9:48am.
The president performed the annual sacrifice of slaughtering of the ram immediately after the prayer session.
He trekked for over 800 metres from the prayer ground to his private residence amidst chants of `Sai Baba' by well-wishers.
Here is the video tweeted by Tolu Ogunlesi, a presidential aide.