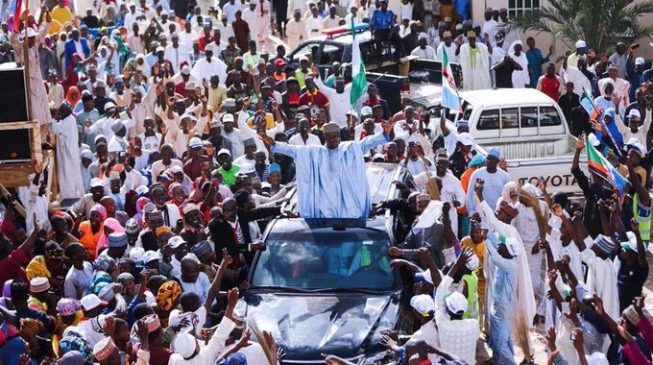 Aliyu Wamakko, senator representing Sokoto north, says Aminu Tambuwal, governor of his state, and others who defected to the Peoples Democratic Party (PDP) will regret the move.
Before Tambuwal moved to the PDP, Senate President Bukola Saraki, several lawmakers and two governors had already defected from the ruling party.
Wamakko commented on the defections on Saturday at a rally held in support of President Muhammadu Buhari and the All Progressives Congress (APC) in Sokoto.
The senator said the 2019 political battle is not between him and Tambuwal but the ruling APC and "dead" PDP.
"The present political situation in Sokoto is not between me and Governor Tambuwal but between APC as a political party and the dead PDP," said Wamakko who was received by a mammoth crowd who trooped out to the streets of Sokoto.
The former Sokoto governor said Tambuwal's defection won't have any effect on the chances of the APC in 2019.
He said Sokoto APC still has two senators, seven members of the house of representatives and 12 state assembly members.
Wamakko said the APC-led federal government has executed projects in the state as against the opposition's claims.
He urged people of the state to sustain their support to ensure that the president and APC triumph in the 2019 elections.



TheCable