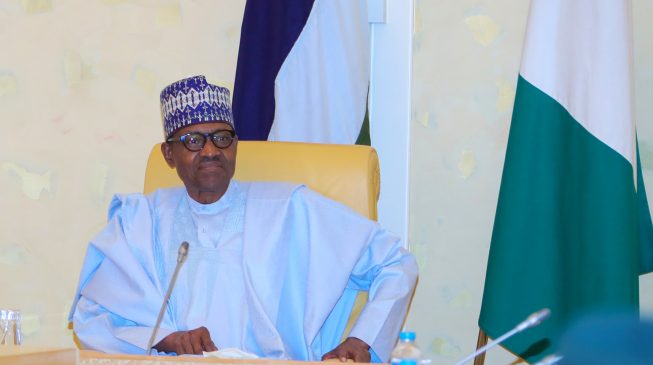 The All Progressives Congress (APC) says the federal government is committed to tackling the migration crisis Nigerians are facing, particularly in Libya and the Mediterranean Sea.
The APC berated the Peoples Democratic Party (PDP) for "exploiting" the issue of illegal migration by criticising the President Muhammadu Buhari-led administration.
The opposition party had described the president as insensitive for saying illegal Nigerian migrants are on their own.
Yekini Nabena, APC national publicity secretary, in a statement on Sunday, said: "The PDP in its typical insensitive and unguarded stance on matters affecting the country is exploiting an issue that borders to on the lives of Nigerians, mostly youths.
"It is a known fact that many Nigerian families have suffered grief as a result of deaths and other inhuman treatment that have befell relatives attempting migration to Europe and other parts of the world.
"Through support of international agreements and efforts towards curbing illegal migration, repatriation of stranded Nigerian migrants and addressing root causes encouraging illegal migration of Nigerians, the President Buhari administration has demonstrated the political will to check the scourge."
The ruling party said the pains and sufferings most Nigerians go through with the hope of reaching Europe has been well reported through relevant agencies.
Nabena said the federal government has already put in place several interventionist programmes to enable such persons start new and productive lives in the country.
He said with unemployment and poverty identified as the root causes of illegal migration, the Buhari administration was using certain initiatives to curb the trend.
He listed the initiatives as N-Power, Bank of Industry Youth Entrepreneurship Support, Central Bank of Nigeria support schemes, among others.


TheCable