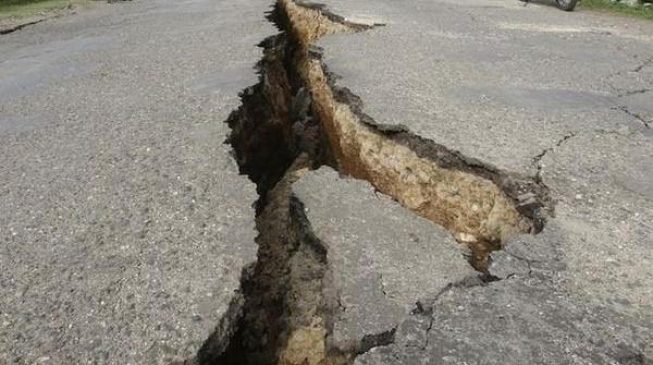 Several states in Nigeria, have, over the years, experienced tremors. This is despite the fact that Nigeria is located outside the major seismic zones of the world
.
A seismic zone is a region in the map that is prone to an increased chance of earthquakes. The federal capital territory (FCT) Abuja has experienced three instances of earth tremor within three days.
Kaduna, Ogun, Bayelsa, Rivers and Oyo are states which have recorded earth tremors in the recent past.
"Other events were reported in 1939, 1964, 1984, 1990, 1994, 1997, 2000 and 2006. The intensities of these events ranged from III to VI based on the Modified Mercalli Intensity Scale. Of these events, only the 1984, 1990, 1994 and 2000 events were instrumentally recorded," the report read.
China is reported to be the country with the highest number of fatalities resulting from earthquakes, over 800,000 deaths between 1900 and 2016.
With the increasing occurrence and spread of tremors in Nigeria, it is necessary to be armed with the knowledge of the causes, implication of the natural disaster and how best to minimise casualty.
WHAT IS AN EARTH TREMOR?
A tremor is an involuntary movement of earth surface caused by stress in underground rocks.
HOW IS IT DIFFERENT FROM AN EARTHQUAKE?
They are both signs of seismic movement within the earth. The difference is the intensity of the movement. Earthquakes are more intense than earth tremors.
When a tremor exceeds five on the moment magnitude scale – a scale between 0 to 10 – then, it is referred to as an earthquake.
CAUSES OF EARTH TREMORS
Beyond natural factors like volcanic activities, folding and faulting, plate tectonics, human activities like rock mining, blasting and oil exploration and nuclear explosions could lead to earth tremors.
IMPLICATIONS OF AN EARTH TREMOR
The effect of an earth tremor could range from death to injury depending on its intensity. Other effects are damage to structures, displacement and humanitarian crisis.
CAN AN EARTH TREMOR BE PREVENTED?
Earth tremors, like earthquakes cannot be prevented. This is due to some underlying natural factors beyond human control.
However, the effects of a tremor can be mitigated, especially the damage it has to buildings.
The biggest threat to buildings from quakes and tremor is the shifting of the earth. Architects and engineers need to take this into consideration when designing structures.
A technique referred to as floating foundation which involves the use of certain materials that have the ability to move with the moving earth, is advised for use especially in quake prone areas.
PREVENTIVE MEASURES
First thing, try not to panic. Brace up and look for safety.
Turn off the gas, taps and electrical appliances to prevent an inferno.
It is best to stay in an open space away from powerlines, bridges and trees.
If you are indoors, drop to the ground and place your hands over your head and neck, or crawl to safety under a heavy furniture.
Stay away from the kitchen, shelves, windows as the shaking could move dangerous objects or shatter window panes.
Keep your phone close and do not use except there is an emergency.
Locate your first-aid box and keep in close proximity.
You can read other safety tips
here