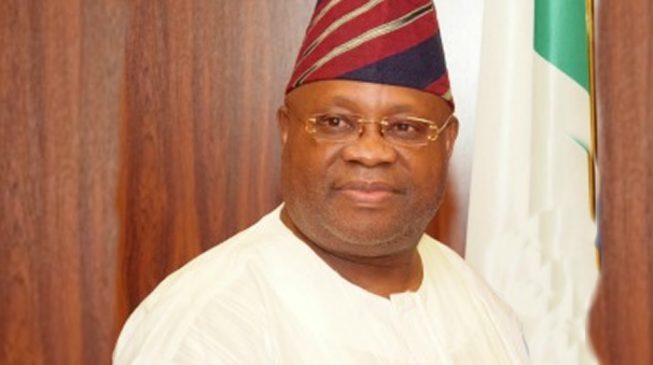 Ademola Adeleke, candidate of the Peoples Democratic Party (PDP) in the Osun state governorship election, has obtained a court order restraining the police from arresting him.
On Wednesday, the police summoned him for alleged examination malpractice and criminal conspiracy.
Jimoh Moshood, police spokesman, had said Adeleke and Sikiru, his brother, sat for the National Examination Council Examination (NECO) as internal candidates in 2017, "impersonating" students of OJO/Aro Community Grammar School in Osun state.
He had accused them of committing the crime in connivance with the principal of the school, and two other members of staff.
They were asked to report to the force headquarters in Abuja for "immediate" arraignment in court over charges of examination malpractice, criminal conspiracy, impersonation and breach of duty
Adeleke, an incumbent senator, subsequently went to an Osun state high court, kicking against the summon.
He also prayed the court to issue an order stopping the police from carrying out the arrest.
According to Channels TV, in granting Adeleke's application, the court issued an order restraining the police, "their agents or privies from taking any steps by way of arresting and or detaining the applicant that will infringe on the liberty and freedom of the applicant to prepare for and participate in the Osun state governorship election of the 22 day of September, 2018 and thereafter, pending the determination at the substantive application."
President Muhammadu Buhari had directed Ibrahim Idris, inspector-general of police, to halt the senator's arrest till after the Saturday election.



TheCable