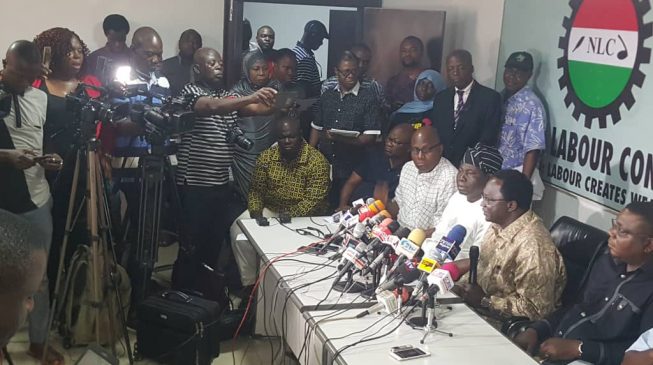 The organised labour has suspended the nationwide strike which began last week.
Ayuba Wabba, president of the Nigeria Labour Congress (NLC), announced this at a press conference in Abuja on Sunday.
"We invite you here today to inform you that we have received a firm and formal invitation to a reconvene meeting of tripartite committee schelduled for 4th and 5th October 2018," he said.
"We demanded that this shall be the final  session of the committee assignment and that a formal report will then be submitted to Mr. President immediately.
"In order to avail the committee the necessary conducive environment to hold this crucial meeting and conclude its work the organised labour has after obtaining the mandates of their necessary organs decided to suspend the ongoing warning strike with effect from today Sunday 30th September 2018."


TheCable