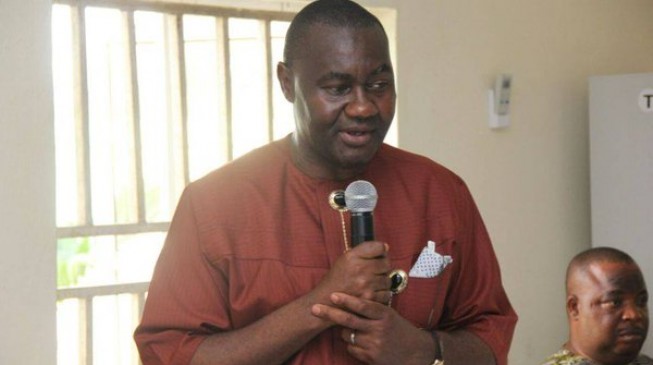 Magnus Abe, senator representing Rivers south-east, says nobody can deny him the right to contest the governorship election of the state.
He said this during an interactive session with a coalition of youth in Port Harcourt, the state capital.
Rotimi Amaechi, minister of transportation, and the senator have been at loggerheads in recent months, resulting in the factionalisation of the All Progressives Congress (APC) in Rivers.
Abe recently described the minister as his leader but Amaechi responded by saying the senator is a devious character and cannot be his follower.
Reacting on Monday, Abe maintained that Amaechi is the leader of the APC in Rivers.
The senator also said Amaechi has no power to stop whoever God has destined to be governor of the state.
"I was a commissioner in Dr Peter Odili's government, but I stood behind Amaechi; I argued with Dr Peter Odili on Amaechi's behalf," he said.
"Later, when I came to him (Odili) to apologise, he told me that there was no need to apologise and that he respected my decision to stand by my friend (Amaechi).
"Whoever God has chosen to be the governor of Rivers state will be governor and there is nothing Rt. Hon. Rotimi Amaechi can do about it. When Amaechi fought for his right and took the PDP to court, I did not remember any place where Dr Odili called him a betrayer.
"I am fighting for my right; I want to be governor of this (Rivers) state and nobody can deny me the right to fight for my right. So, I continue to refer to Amaechi that he still remains the leader of my party in the state."


TheCable