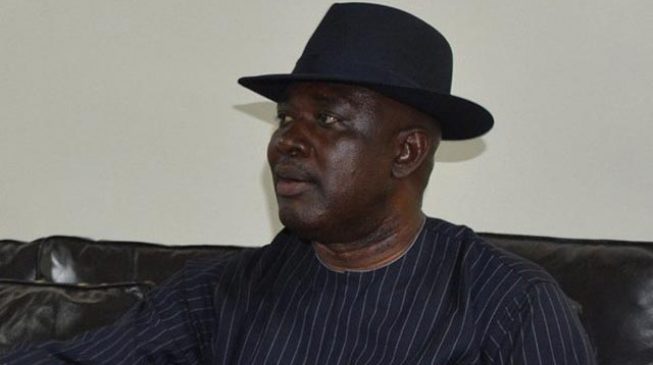 Heineken Lokpobiri, minister of state for agriculture and rural development, has criticised the Bayelsa state government over its inability to pay workers' salaries.
In a statement on Tuesday, George Oji, media aide to the minister, noted that Seriake Dickson, governor of Bayelsa, has received N1.2 trillion from the federation account from 2012 to 2017.
Lokpobiri said Seriake should be able to pay salaries because the number of workers payroll is considerably small.
The minister said apart from workers' salaries, his bone of contention with the governor is the debt owed by the state.
"First, the honourable minister is glad that His Excellency has not denied that he has collected a whopping over N1.2 trillion from the federation account from 2012 till last year, excluding this current year," the statement read.
"The minister is also happy that the governor has not denied that his administration is yet to account for billions of naira meant for the local government councils in the state from the federation account, as well as all the accruals from internally generated revenue of the state, running into billions of naira.
"The minister notes that the only bone of contention by the governor is the huge amount of debts said to be owed by the State. Happily, the governor has publicly admitted and committed to paying workers' outstanding salaries from the N24.16 billion the State just received from the Paris Club debt refund.
"The minister is however worried and concerned that it will take the receipt of the Paris debt refund before the Governor can meet the state's statutory financial obligations to its workers.
"It surprises the minister also why the governor cannot defray the entire workers' salaries from the debt refund, promising to pay only two out of the three months outstanding salaries to the workers and four months out of the seven months outstanding to the pensioners in the state."
The minister added that the payment of workers' salaries by an elected governor is not a favour to the people but a statutory obligation.


TheCable