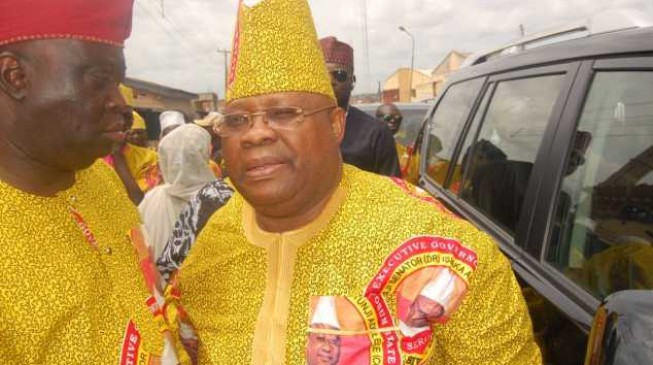 Ademola Adeleke, candidate of the Peoples Democratic Party (PDP) in Osun state, has written the European Union and the United States over an alleged threat to his his life.
In a statement on Wednesday, Rasheed Olawale, spokesperson of Adeleke Campaign Organisation, said the letter was written to the international communities ahead of the rerun election on Thursday.
The PDP candidate said the life of leaders of his party and that of his supporters are under siege as they have been subjected to countless attacks.
Adeleke added that he had survived four assassination attempts in course of the election period. He said the governorship election on Saturday was manipulated while he was deprived of victory.
"I am constrained to write this letter to intimate you , our diplomatic partners and friends of despotic happenings in Osun governorship polls which I won but for which I was not declared the winner," he said.
"My life is under threat and the leaders of my party are under siege before and after Saturday main polls.
"During the campaigns, we were subjected to countless attacks. I escaped about four assassination attempts. Our campaign vehicles were severally attacked and our rallies disrupted. We went through the pre-election process under constant onslaught from political thugs and merchants of violence.
"Despite the violence-prone climate, I still won the election. On live television, our votes were removed and protestations for re-addition of the votes were rejected. Votes for the ruling party were jerked up and again the electoral umpire refused to correct the arithmetical errors. After all the manipulations which saw about 4000 votes removed from my total votes, I still won by close to 400 votes. "


TheCable