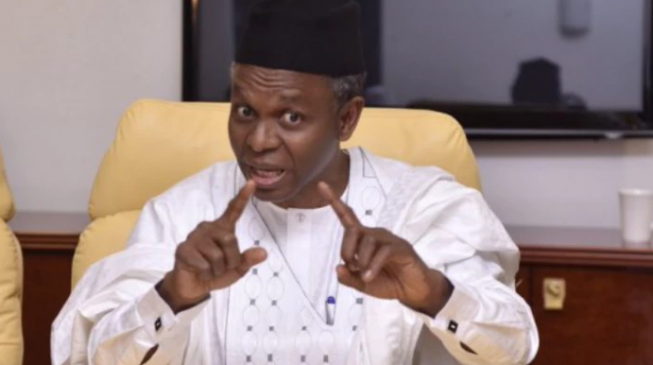 Nasir el-Rufai, governor of Kaduna state, says the fate of Shehu Sani, senator representing Kaduna central, lies in hands of delegates of the All Progressives Congress (APC) in the state.
Speaking after meeting with President Muhammadu Buhari at the presidential villa in Abuja on Friday, the governor described the president as a democrat, who would not support imposition.
The national working committee (NWC) of the ruling party had screened Uba Sani, el-Rufai's preferred candidate, out of the senatorial race in Kaduna central and handed an automatic ticket over to the incumbent senator.
But el-Rufai kicked against this just as his preferred candidate headed to the court to challenge the action of the committee.
On Friday, Adams Oshiomhole, national chairman of the ruling party, included Uba Sani's name among the aspirants.
Speaking after this, el-Rufai said the president was not behind the idea of automatic tickets.
"The president restated his position that he is a democrat; a product of elections and he has never encouraged non election," he told reporters.
"He has never supported imposition and he has never asked anyone to grant anybody automatic tickets; the position was restated yesterday to the progressive governors forum and he told me this and said he will take necessary steps to communicate this very clearly to the party leadership.
Asked if he influenced the inclusion of his aide's name on the list, he said: "It is not me; I only have one vote as the governor of the state; it is up to the delegates in the Kaduna State APC to vote for Shehu Sani or vote for other candidates but what democracy said is that every person should be given a chance to contest.
"Shehu Sani has done things against the interest of the people of Kaduna state and it is time for him to explain why he did what he did and ask the delegates to vote for him but to avoid facing the consequences of your actions by getting what is called automatic ticket is a recipe to losing the election to other parties."



TheCable