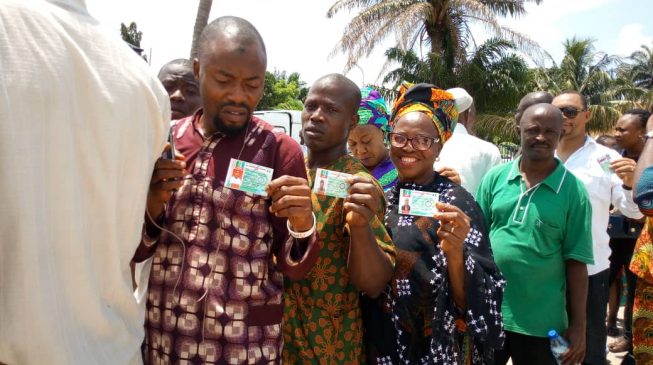 The national working committee (NWC) panel in charge of the All Progressives Congress (APC) governorship primary election in Lagos state has dissociated itself from the ongoing exercise.
The committee opposed the option A4 mode used in the election, expressing preference for secret ballot system.
Option A4, still known as open ballot, is a system where voters queue behind the agent or representative of their preferred candidates while secret ballot system is a process where a voter's choice is confidential.
Babajide Sanwo-Olu, a former commissioner of the state, is leading Akinwunmi Ambode, governor of the state, by a landslide in the results of the election announced so far.
The exercise is currently holding in over 300 wards in the state.
Speaking at his ward in Alausa, Ikeja, after Sanwo-Olu, his preferred candidate, was declared winner, Bola Tinubu, a national leader of the APC, expressed confidence in the exercise.
He said the election was beyond him, adding that the people had their wish in the end.
"It is a democracy day for us. Elections are supposed to be a celebration of democracy and we have tried to show the world and the Nigerians that we are democrats because democracy is present in us," he said.
"What an open election means is elimination of corruption in any delegate system, transparency in the true sense of it so that the party faithful as you have seen them here- you can't buy all these people, you cannot.
"This is the committed commitment to party supremacy. It is even beyond me as a leader. Whatever is happening today, I have to submit myself to the party wishes."


TheCable