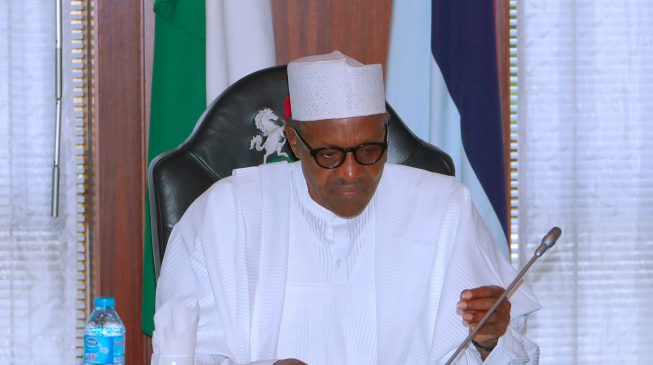 President Muhammadu Buhari on Tuesday endorsed N30,000 as the new national minimum wage.
He said this while receiving the report of the tripartite committee on the review of national minimum wage at the presidential villa in Abuja.
Earlier, Amma Pepple, chairman of the committee, submitted a report on the agreement with labour to Buhari.
N30,000 was adopted at a meeting between top government officials and labour leaders on Monday.
The organised labour had threatened to commence nationwide strike on Tuesday if the government did not agree on N30,000.
The federal government had initially proposed N24,000, while state government offered to pay N22,500 to workers but labour rejected the proposals, insisting on N30,000.
Ayuba Wabba, president of the Nigeria Labour Congress (NLC), had told reporters on Monday that the decision to suspend the industrial action was taken after agreements were reached.
"Having reached this position and agreements signed, the proposed strike action is hereby suspended," he said.
Wabba had refused to disclose the amount arrived at, saying it would be made public after the committee had submitted its report to Buhari
He thanked stakeholders for their understanding while particularly, appreciating the role of the private sector.



TheCable