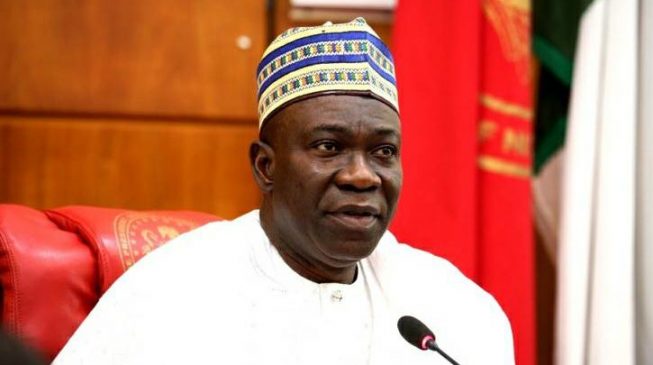 Ike Ekweremadu, deputy senate president, says no one is safe in Nigeria.
Uche Anichukwu, media aide of Ekweremadu, had earlier disclosed that the Abuja residence of the deputy senate president was invaded by gunmen in the wee hours of Tuesday.
Speaking after the incident, Ekweremadu said the response of the police to the incident was poor.
The lawmaker said the security of the citizens is not in the hands of government but God.
"It was about 4am this morning that some people evaded the security in my house and got all the way to my room where I was sleeping with my wife. There was a struggle, there was a fight with heavy commotion and by the grace of God, we eventually caught one of them and the rest escaped," the senator recounted.
"We handed that one over to the police investigating the matter. The annoying aspect of it or the one that is worrisome is that at that point, I called the inspector-general of police (IGP), his phone was off. I called some of his aides, their phones rang out and nobody replied till now. I called DIG operations, till I left my house nobody showed up.
"I now had my people invite the DPO in charge of Apo police station. We didn't see him till about 5:30, he sent his 2nd-in-command who came and he saw the dangerous weapons that they left behind, he left and said that the DPO was coming. Until I left my house by 9am, the DPO had not come.
"Nobody is safe in this country, I want to appeal to my colleagues and the general public that we all continue to be prayerful, be conscious of our private security, it appears that the security is not in the hands of government but the Almighty God."
On his part, Senate President Bukola Saraki said the alleged poor response of the police is "disturbing".
"It is unfortunate the security situation in Abuja. What is more disturbing is the poor response of the police. I hope the police is not being partisan with the way they treat cases," Saraki said.


TheCable