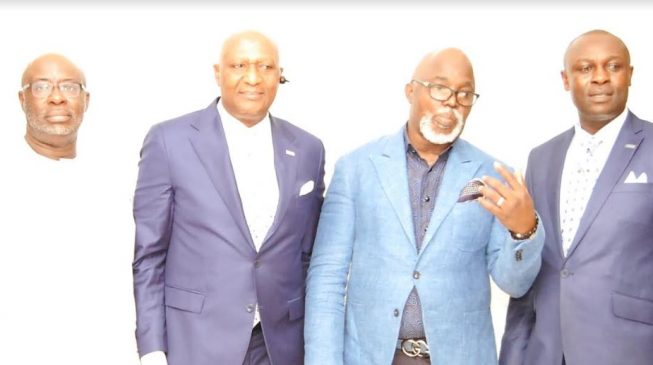 The Nigeria Football Federation (NFF) and GTI Capital Group say they will work together to develop and activate Nigeria's football economy.
At a meeting that held on Sunday, both parties agreed that the development of the country's football economy will increase contribution to the nation's output level.
Amaju Pinnick, president, Nigeria Football Federation (NFF), led other board members of the football governing body on a courtesy visit to GTI Capital Group at its head office in Marina, Lagos.
Other board members at the visit included Seyi Akinwunmi, NFF vice president, and Akin Majekodunmi, a board member.
Abubakar Lawal, GTI group managing director, said the investment banking group is committed to investing in key infrastructure and resources that will help to develop the football industry.
According to him, GTI Capital is leading private-sector initiatives that will change the face of football in Nigeria by harnessing the globally renowned passion of Nigerians for football into investment vehicles that will develop the industry and reward fans and investors.
Pinnick commended ongoing initiatives at GTI Capital noting that a strategic partner like the investment banking group would complement the efforts aimed at transforming football in Nigeria.
He said his interactions with the GTI Capital have shown that the company is on the right track to help transform the Nigerian football landscape and build a virile football economy, which will undoubtedly energize fresh opportunities for all stakeholders.
Martin Ike-Muonso, chief economist & head, corporate transformation at GTI Capital Limited, said that with 85% of Nigerians as football fans, the translation of the passion to commerce would create employment, earn governments more revenue in tax, more foreign exchange, improve supporting infrastructure and generally formalize a football economy.