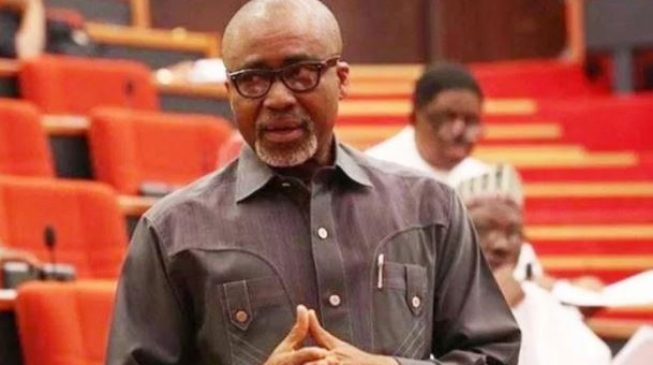 Eyinnaya Abaribe, a senator from Abia state, has been ordered to pay N100 million into the account of a federal high court in Abuja over his inability to produce Nnamdi Kanu, leader of the Indigenous People of Biafra (IPOB), in court.
Binta Nyako, a judge, also ordered Immanuel Shalom, a Jewish priest, and Tochukwu Uchendu, an accountant, who also stood as sureties of the IPOB leader to pay N100 million each over the same issue.
She gave them two months to make the payment.
Nyako had granted Kanu bail in April 2017 while the three men stood as sureties. But he flouted all the bail condition and fled the country when soldiers raided his residence in Abia state in September 2017.
Abaribe had applied to be discharged as a surety but the court refused his application.
At the court on Wednesday, Abaribe was absent. Chukwuma-Machukwu Ume, his counsel, had told the court that the senator was attending an oversight function.
More to follow…