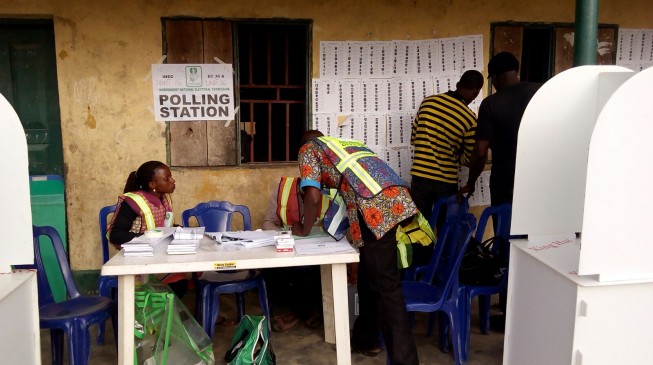 The Independent National Electoral Commission (INEC) says it has detected 1,224 dead persons' names in its Adamawa voters' register for the 2019 general election.
Kassim Gaidam, the state resident electoral commissioner (REC), disclosed this during the opening of a two-day workshop for north-east zonal implementers on election monitoring and support, holding in Yola, the state capital, on Thursday.
Gaidam said the statistic was uncovered during the recent display of voters' register for claims and objections.
The commissioner said the exercise was successfully conducted across the state.
He explained that during the exercise, the commission recorded 2,113 claims and out of the 1,588 objections, 1,224 were reported death.
The commissioner said during the exercise, 38,658 permanent voter cards (PVCs) were collected across the state.
Mahmood Yakubu, INEC chairman, said the election monitoring and support centre was one of the significant tools used by the commission in planning, monitoring and implementation of support provision to field officers for credible conduct of the elections.
Yakubu, who was represented by Muhammed Kuna, one of his aides, said the commission would use all resources at its disposal to ensure fair and free conduct of the 2019 general election.
He explained that the workshop was to strengthen the commission's capacities to monitor the mechanisms and activities put in place for smooth conduct of the 2019 general election, among objectives.
TheCable