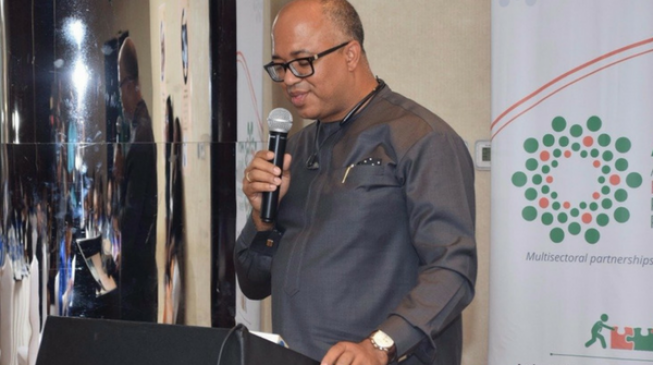 The Nigeria Centre for Disease Control (NCDC) has lauded President Muhammadu Buhari for signing into law, the Nigerian Centre For Disease Control and Prevention (establishment) act, 2018.
Ita Enang, senior special assistant to the president on national assembly matters (senate), announced the
signing of the bill
in a statement issued in Abuja on Monday.
The act was signed alongside four others—the Federal Capital Territory appropriation act, 2018; extradition (amendment ) act, 2018; National Environmental Standard And Regulations Enforcement Agency act, 2018 and the Nigerian Institute Of Mining and Geosciences.
Enang said the act is aimed at the prevention, detection and control of communicable diseases and other public health emergencies in the country.
Reacting to the development, Chikwe Ihekweazu (pictured), chief executive officer of NCDC, said the bill, "which will establish NCDC as a full-fledged parastatal, will also ensure that its valuable work is sustained and supported."
"We are very grateful for Mr. President's support in the passage of the Executive Bill," the statement read.
"This Bill will provide Nigerians with an institute that has the capacity to ensure the country's health security.
"We are also grateful to the Honourable Minister and Minister of State for Health for their support and the Senate Committee on Primary Health Care and Communicable Diseases led by Senator Mao Ohuabunwa.
"Since its establishment in 2011, NCDC has demonstrated its capacity to protect the health of Nigerians by delivering on its core functions of preparedness, detection and response to outbreaks of infectious diseases.
"With the passage of the Bill establishing Nigeria's national public health institute, the Federal Government of Nigeria has shown its commitment in ensuring Nigerians are well protected from the public health threat of global emerging infectious diseases."