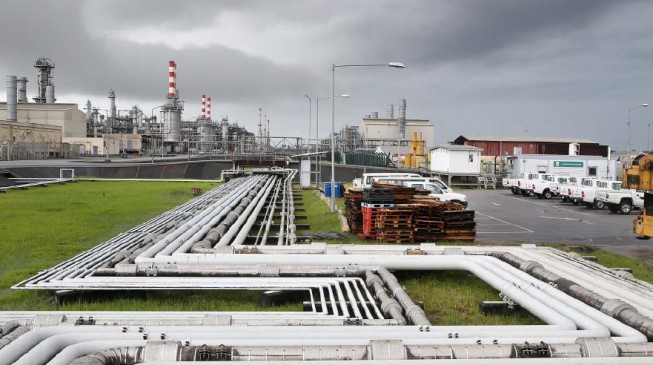 The National Economic Council (NEC) and the Federation Allocation Accounts Committee (FAAC) approved the Nigerian National Petroleum Corporation's (NNPC) use of Nigeria Liqueifed Natural Gas (NLNG) dividends for financing petrol subsidy.
NAN reports that a member of FAAC, who chose not to be named, said Maikanti Baru, group managing director, NNPC, briefed the council and the committee before the fund was used.
Baru had explained that the corporation received a dividend payout of $1.05 billion as a major shareholder of the NLNG with 49 percent stake.
On Tuesday, the senate
set up an ad hoc committee
to investigate the matter.
According to documents
published by Premium Times
, the dividends were paid to the state oil firm during the fuel scarcity crisis that lasted between December 2017 and January 2018.
A source in the Central Bank of Nigeria (CBN) also told NAN that NNPC obtained $1.05 billion as a revolving loan, to pay for subsidy in 2018.
He said Section 7 of the NNPC Act empowers the corporation to defray costs from its revenue.
The CBN source explained that the NNPC had fully complied and had implemented the approved treasury single account (TSA) laws in utilising the money, which is domiciled in the apex bank's account.
According to him, the fund is managed by inter-governmental agencies including the ministry of petroleum resources, ministry of finance, the department of petroleum resources, and the petroleum equalisation fund.
He said it was "unfortunate" for anybody to accuse the NNPC of misappropriating the fund.
"There is nothing like 3.5 billion dollar subsidy claim; it is not true and it is also false alarm that the NNPC was mismanaging such account, the dividends of NLNG as we know is being properly managed," the source was quoted as saying.
Commenting on the allegations against the NNPC, Ndu Ughamadu said the corporation operates a "regime of under recovery" since it is only the national assembly that can appropriate on fuel subsidy.
The NNPC spokesman said dividends from the NLNG were paid into an account managed by the corporation, as a major shareholder in the business.
TheCable