Kadaria Ahmed, media personality, kicked off The Candidates, a town hall meeting for participants in the elections.
Four political parties were selected for the programme. The ruling All Progressives Congress (APC) took the lead on Wednesday.
At the end of the programme, some Nigerians took to social media to assess President Muhammadu Buhari and Vice -President Yemi Osinbajo.
Here are some reactions:
Ebube The Statesman@akaebube

Watching #NGTheCandidates on NTA

Baba is fumbling like Bakayoko of Chelsea as usual
He can't hear or answer simple questions well

So Osinbajo is now doing a Kante for him
He is intercepting all the passes and covering up for him

Fam, We need to sell this Bakayoko this season

4,149

2,948 people are talking about this
Ayobami@dondekojo

 · 11h

Well at least he's lively now that they are talking about his beloved grazing rights, Buhari insists on grazing routes

Ayobami@dondekojo

Osinbajo just talked about ranching after his boss insisted on grazing routes. These people are confused. #NgTheCandidates

303

310 people are talking about this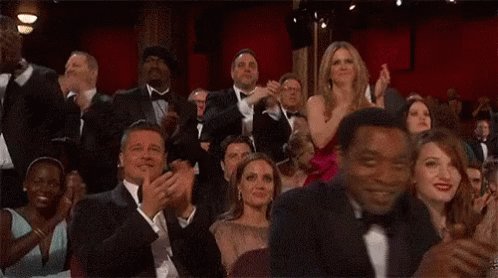 Kayode Ogundamisi

✔@ogundamisi

Proud of @KadariaAhmed and her team @TheDariaMedia for what they are doing with #NGTheCandidates

51

29 people are talking about this
Juliet 'Kego #JusticeForOchanya@julietkego

#NgTheCandidates
On Ganduje issue, history will remember that a President once touted for integrity, chose the path of political expediency, aka "5Million" votes, over $5Million kick-back collecting Governor, in a state with millions of out-of-school children (the highest in NGR)

26

32 people are talking about this
Juliet 'Kego #JusticeForOchanya@julietkego

#NgTheCandidates
May an honest, candid, courageous APC supporter, explain to me in a cohesive, logical and rational way WHY their party didn't simply field @ProfOsinbajo as candidate OTHER THAN 'ZONING'?

May Northerners explain to me why they would/would not have voted for PYO?

101

94 people are talking about this
williams collins8@Williamscolins

#NgTheCandidates
Buhari I'm just looking at you first

2

See williams collins8's other Tweets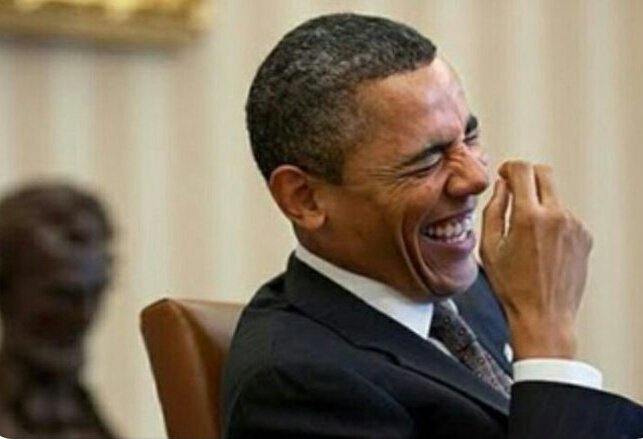 Young C.E.O@joshuaodeyemi

Who just saw the minister of communication sleeping...The place is too boring for him#NgTheCandidates

148

64 people are talking about this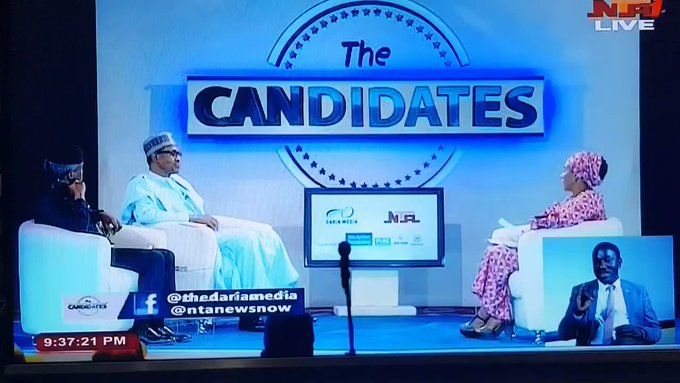 KinG NomSo@ani_nomso

Buhari asked about Ganduje & he goes on the lick his Lips then says he doesnt know the Technology used. FRAUD#NgTheCandidates

495

466 people are talking about this
Bishop Faisal

✔@JajaPhD

@toluogunlesi is this your President? Before God, are you happy for him to continue to be your President? #NgTheCandidates

365

438 people are talking about this
gideon adeleke@babsdeleke

Is anyone listening to VP Osinbajo on #NgTheCandidates ?Only the enemy of Nigeria will say @ProfOsinbajo will not succeed @MBuhari as the next president come 2023, the man is just first among equals. It is not about it's south east turn it is about putting the best foot forward.

386

210 people are talking about this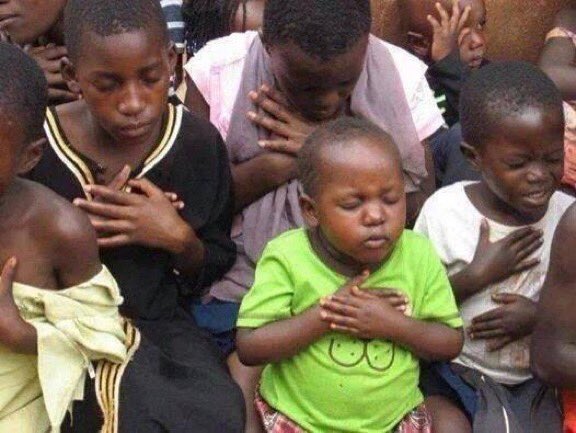 La Positìve @PaulPositive4

When the presenter asked Buhari a question and Osinbajo wanted to answer for him.

Presenter: Please allow him answer for himself.

Man I felt it.#NGTheCandidates

9

See La Positìve 

's other Tweets
Ada Campbell @Adacampbell

What's the solution to the conflict between farmers and herdsmen?

PMB: we studied grazing routes from the 1st republic. Benue Governor shouldn't ban grazing but provide routes for grazing.

This is embarrassing. This govt is nonexistent without PYO. #NGTheCandidates

197

236 people are talking about this
Jamila@JKFagge

The person who asked the question on almajirai sounded like he wanted @mbuhari to use his influence and clout in the North to help address this evil, untamed monster of child exploitation, abuse and neglect in the name of almajirci. #NgTheCandidates

37

26 people are talking about this
Ayobami@dondekojo

 · 11h

Osinbajo just talked about ranching after his boss insisted on grazing routes. These people are confused. #NgTheCandidates

Ayobami@dondekojo

Kadaria asked the President why he has a ranch while he supports grazing routes, Osinbajo immediately jumped on the question #NgTheCandidates He's really afraid for his boss

341

308 people are talking about this
Fisayo Soyombo

✔@fisayosoyombo

President @MBuhari is a spectator at a town-hall interaction he should be bossing, while @ProfOsinbajo is doing all the talking. Members of the audience are intermittently applauding Osinbajo while Buhari remains quiet, watching his deputy's lips. WHAT A SHAME!!!#NgTheCandidates

245

261 people are talking about this
Ada Campbell @Adacampbell

What are your thoughts on restructuring with regards to education?

PMB: I'm expecting the press to investigate the corruption in the local government. #NGTheCandidates

572

787 people are talking about this
Fisayo Soyombo

✔@fisayosoyombo

People, please what was your moment of the Buhari-Osinbajo town-hall Q&A?

Mine was that moment @ProfOsinbajo attempted to speak for @MBuhari, as he'd done many times all night, and Kadaria Ahmed interjected, saying: "He can talk for himself."

Chae!#NgTheCandidates

100

81 people are talking about this
ThankGod Ukachukwu@kcnaija

This is an expose of the real Buhari. Buhari has not answered one question correctly and intelligently. Not one. #NGTheCandidates

394

338 people are talking about this
Mr Stanley Nwabia@MrStanleyNwabia

Buhari is talking about the Press "helping us expose Corrupt Governors, that steal LG funds"
Baba, what did you do with Ganduje's video? #NGTheCandidates

550

535 people are talking about this


TheCable