The Big Brother Naija 2019 auditions are ongoing in various parts of the country and will continue on Saturday, February 2.
This is the first time the reality TV show will be hosted in Lagos and there has been an outpour of people hoping to scale through auditions to become housemates.
Nigerians took to the social media platform to express their opinions from various perspectives.
Here is what they had to say:
The Other AY@_nistelroooy

If only they added PVC as one of the requirements for #BBNaija audition.

2

See The Other AY's other Tweets
Ohimai Godwin Amaize

✔@MrFixNigeria

 · 10h

Call for a protest about #EndASUUStrike or anything about the future of Nigeria youths you are not likely to see 1% of this crowd. Are we a serious nation at all?

Omoba@DAfricanVoice

Well said! They won't even come out in this magnitude to vote in February/March because nobody cares about Nigeria, our youths are not patriotic. It's all about "how I go blow?" and social media but they forget that if the soil isn't right, even the best seed won't bloom!#BBnaija

See Omoba's other Tweets
Lord Laplace@yslaplace

Traffic & people are fainting already in Lagos
Abuja looks like a revival service: a whole dual lane road blocked#BBNaija

#BBNaija2019@oauobserver

If there are so many people here today for the #BBNaija2019Auditions in #Ibadan, I wonder how Lagos is going to be like #BBNaija #BBNaija2019 #IbadanAuditions

1

See Lord Laplace's other Tweets
Enekem @EnekemGreg

If you see of your friends doing crazy shits at the venue of #BBNaija audition, Support them o

106

26 people are talking about this
Biyi The Plug @BiyiThePlug

Someone was deliberately standing beside transformer at the audition Naija we diie here #BBNaija

111

71 people are talking about this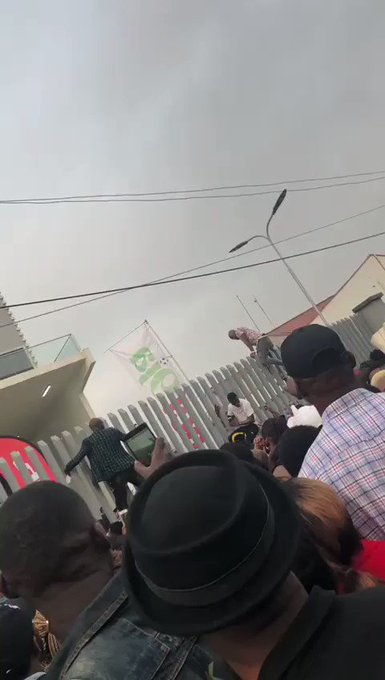 Ikenna Ogbenta@Ikenna_Ogbenta

#BBNaija audition Lagos. The hustle no be here ooo.

7

See Ikenna Ogbenta's other Tweets
Joshua Kadiri@JoshuaKadiri10

Maybe if ASUU were not on strike; maybe if graduates had a high chance of getting a fairly good paying job after school; maybe if our society celebrated brains and innovations with the same amount of money they do natural talents; then maybe this won't be happening at #BBNaija

Uwaezuoke Nnamdi@unnasco

The hustle is real #BBNaija

16

See Joshua Kadiri's other Tweets
No one@ilynem

The crowd at the #BBnaija auditions is proof of our flawed value system and our failed government. I am not against anyone going to audition for it, but when this is what majority of our youth see as a way to escape poverty, then we have a serious problem.

755

431 people are talking about this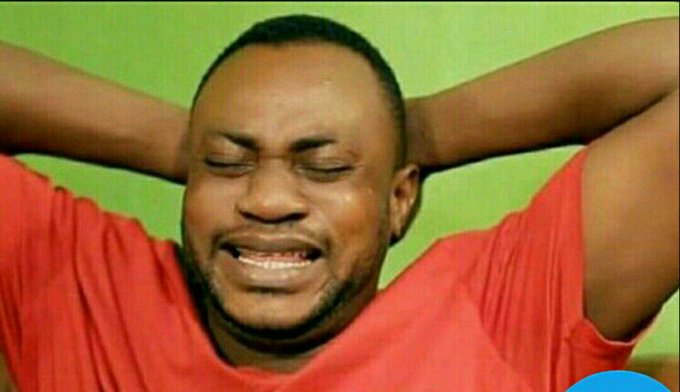 Nigeria Coffee @Prettyy_Rib

Imagine lying to your boss you are sick just to go for bbnaija audition and boom you are in the viral video #bbnaija

What will you do?

728

304 people are talking about this
 OMO EKO PATAKI #BBNaija@BBNaijatrend

#BBNaija It wasn't an audition please..

Auditioning I know about actually deals with *Knowing* your participants.
All they did was bring out some cards (joker)..Gave it to us all and asked.
What is special about that card you are holding.
People started using quotes for card

17

See 



OMO EKO PATAKI

 #BBNaija's other Tweets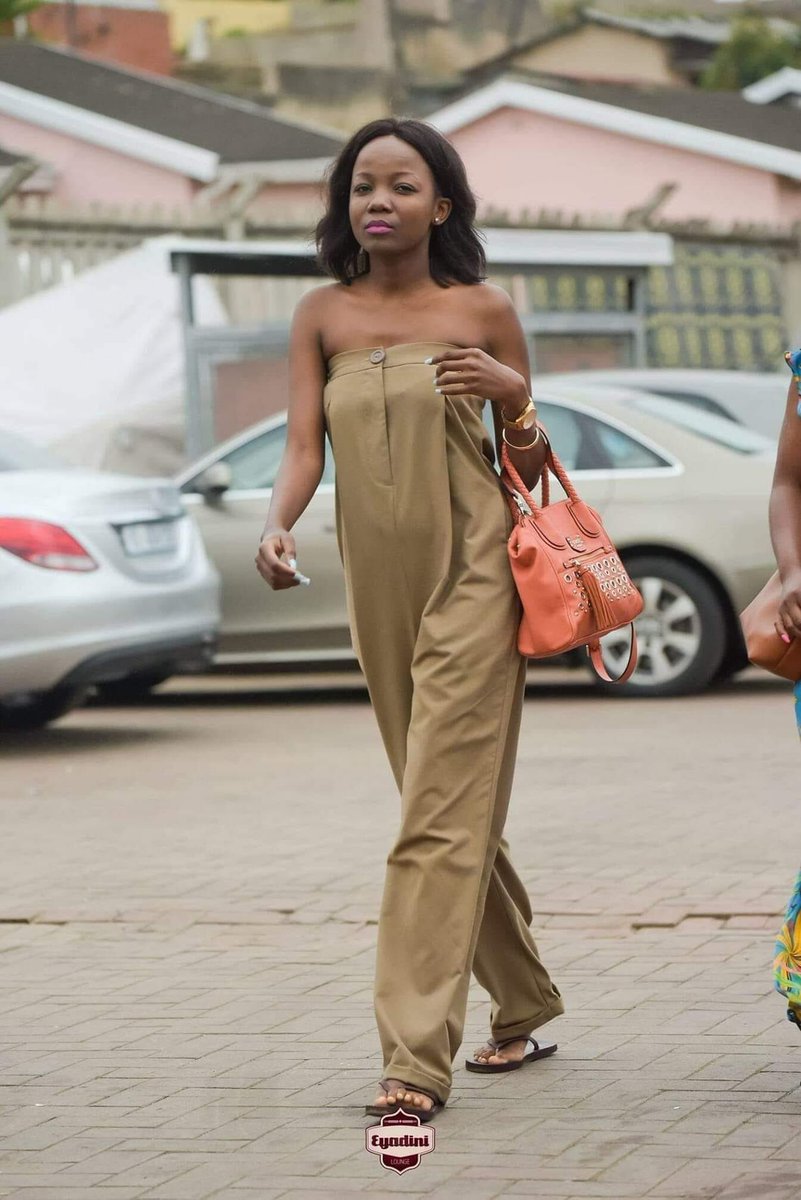 MC_PUNs@2much_opoTBdope

At the venue rn and looking at the struggle,there is no gender mehn. One lady is angry and complaining that why is it 'Big BROTHER Nigeria' and not 'Big PEOPLE Nigeria?? '#BBNaija #BBNaija2019 #BBNaija2019Auditions

11

See MC_PUNs


's other Tweets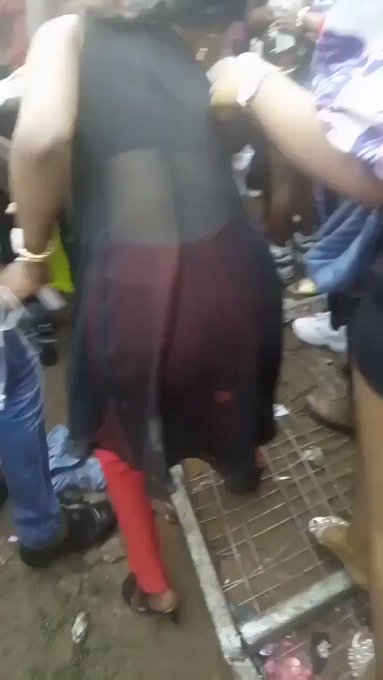 Legit Omo Ijesha @legit_ijesha

Stay at home but they won't hear. See this one now embarrassing himself. BBNaija is not for everyone. #BBNaija

3

See Legit Omo Ijesha 



's other Tweets
of Kongfuson@preyeyinkore

Why can't they give the folks tags, attend to them in say batches of 100 so as to avoid possibly people swooning or fainting. Or in worst case scenarios, dying?
As done below?#BBNaija

1

See of Kongfuson

's other Tweets
Divine@deebugzy

My friend : "How far now, are you going for the #BBNaija audition holding in Lagos today?"

Me:

See Divine's other Tweets
Princess Ife@ife_luv12

Well #BBNaija is the fastest way to STARDOM. From not being known on your street, to being a celebrity. I'm not surprised at the turn up. But how are they gon' select 16-20 ppl from about 20k ppl nationwide?

49

27 people are talking about this
Still On Still  ™®©@iamstillonstill

Wait ooo, are you telling me that all these Nigerians that came out for #BBNaija auditions across the country have Intl passport?

2

See Still On Still 

 ™®©'s other Tweets
Ajayi Prime Tobbi@prime_tobbi

 · 7h

THE SECRET TO #BBNaija NO ONE WILL EVER TELL YOU:

The fiasco 4 #BigBrother has begun & millions of youths all over the country have queued up for hrs for a chance at the prize money.
why are your past housemates not posting throwback pics of them on the queue?

ISSA THREAD Y'ALL

Ajayi Prime Tobbi@prime_tobbi

Because the organizers hav 1 unchangeable rule. THEY DON'T PICK PEOPLE OFF THE STREETS. U must understand Dat #BBNaija is a trade in attention & is thus business. So chuks who is on #AsuuStrike can never get in. EVERY HOUSEMATE HAS 1 THING IN COMMON, THEY WERE POPPING BEFORE.....

323

177 people are talking about this
Ajayi Prime Tobbi@prime_tobbi

 · 7h

THE SECRET TO #BBNaija NO ONE WILL EVER TELL YOU:

The fiasco 4 #BigBrother has begun & millions of youths all over the country have queued up for hrs for a chance at the prize money.
why are your past housemates not posting throwback pics of them on the queue?

ISSA THREAD Y'ALL

Ajayi Prime Tobbi@prime_tobbi

Because the organizers hav 1 unchangeable rule. THEY DON'T PICK PEOPLE OFF THE STREETS. U must understand Dat #BBNaija is a trade in attention & is thus business. So chuks who is on #AsuuStrike can never get in. EVERY HOUSEMATE HAS 1 THING IN COMMON, THEY WERE POPPING BEFORE.....

323

177 people are talking about this



TheCable