Millions of Nigerians went to bed Friday evening getting ready to vote during presidential and national assembly polls but by the time they woke up, things had changed. The Independent National Electoral Commission (INEC) had shifted the exercise by a week, citing logistics challenge.
As expected, Nigerians expressed dissatisfaction, with some politicians trading blames. The cost of the postponement translated into different things for different people. Some had their plans disrupted while others could not go ahead with their businesses. Even the media was not left out as reporters who had been deployed in different parts of the country, with the cost implication, had to make adjustment.
TheCable reporters in different parts of the country went round to hear what the people have to say.
Donald Michael, a tricycle rider in Akwa Ibom, said he rushed out of the house to commence his business for the day when he heard that the election had been postponed. He lamented that there were few passengers, a development he attributed to the postponement of the exercise.
"Many people have travelled. Weekends are usually not like this… it would have pained me if I had travelled to Oron yesterday to vote and it ended up being cancelled. Election has been shifted, so business must continue. It's just that people are not coming out yet," he told TheCable.
Many shops were under lock and key in Uyo, Akwa Ibom capital, and roads were deserted.
In Ayetoro, hometown of Dino Melaye, senator representing Kogi west, activities were low. Moses Melaye, the lawmaker's younger brother, said the postponement left the senator in shock.
"He's still in shock as we speak, he can't speak to the media now, how can you cancel an election less than 9 hours before commencement?" he asked.
Ayetoro in Kogi West
Electoral materials in Ayetoro, Kogi west
An electoral officer said some electoral materials had been taken to INEC office in Kabba while card readers would be returned to INEC head office in Lokoja, the state capital and ballot papers with the police.
"That's the directive given to us," he said.
At the INEC office in the state, only the security operatives were seen guarding the building.
The ever-busy Lagos roads were empty of cars as many people crept into the shells of their homes, apparently because they had other plans for the day. As of 10am, the Oshodi-Apapa expressway was virtually empty. Major markets across the state such as Ladipo, Oshodi, Alaba International, Balogun were shut. Sadly, those markets will still be under lock on the rescheduled date for the election. What a price to pay for patriotism.
The scene at Gbagada on Saturday morning
In Imo, only security operatives were sighted around INEC office. Roads leading to the office were still blocked as they had been for four days. The election materials were still there, as the officials were awaiting instructions from the commission on what next to do.
"I am just an official of the commission. It is what they tell us that we will do," Emmanuela Okpara, a spokesperson for INEC in Owerri, said.
In Rivers, TheCable visited INEC head office on Aba road and noticed that the road leading to INEC office was barricaded by security operatives.
"None of the INEC officials is here, they've all gone to their respective places of assignments because the news just came this morning," a police sergeant manning INEC gate said.
"The only people here are policemen and soldiers."
A resident who spoke to TheCable in Port Harcourt, Rivers, said the town had "gone ghost". Most shops are still under lock in Port Harcourt. There are light vehicular movements across.
This is the ever-busy Aba Road in Port Harcourt
Residents expressed disappointment over the development, wondering if INEC would end up conducting free and fair elections.
"This town has gone ghost since yesterday just because of the election," James Briggs, a resident at Stadium Road area, said.
"I know people who have travelled to their villages and in fact economically this would affect a lot of things."
Franklin Oraye, Rivers government spokesperson, was yet to respond to a message seeking the government's reaction.
Ibadan, Oyo state, was not left out as very few business activities had resumed on Saturday morning some places were deserted.
At the INEC office in the state, some ad hoc staff were still around waiting to be paid for training.
"Let them give me my money, I'm definitely not coming back. We slept here, since yesterday! In the cold!" one of them said.
TheCable observed that election materials were being loaded in a white Hilux van to be transported to the Central Bank of Nigeria (CBN) office.
WEDDINGS, EVENTS RUINED
Many events, especially weddings, scheduled to hold on Saturday, were moved because of the elections. After the postponement was announced, many lamented the trouble it has caused them.
Emeka Ezeanyagu, a Twitter user, said he was devastated by the development.
"And my wedding is supposed to hold Feb 23rd. And I just woke up to hear that INEC has put a knife in my plans on a day that supposed to be my happiest day. I've never been so devastated!" Ezeanyagu said.
"All bookings and arrangements had been fully paid, where will I start from."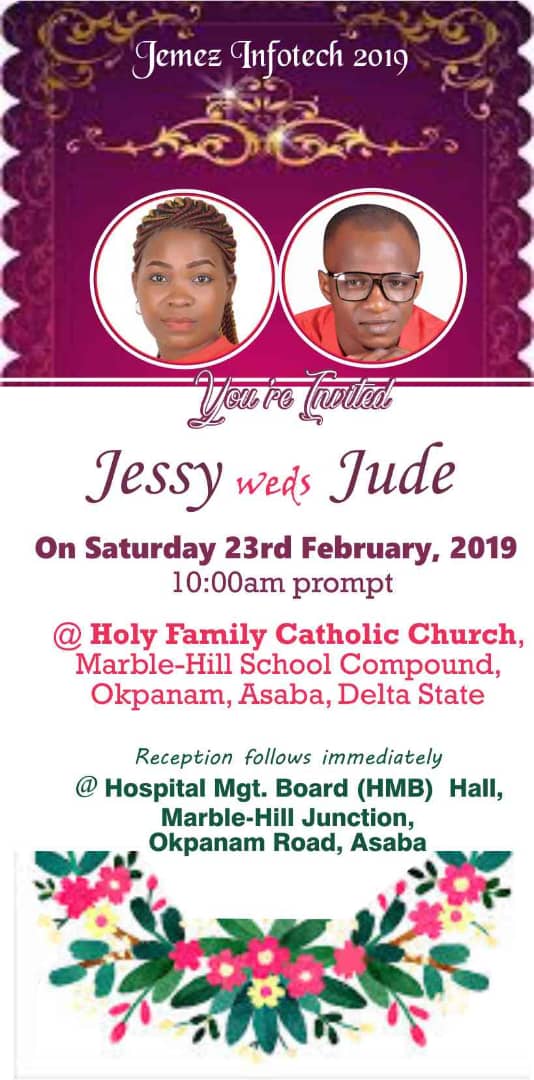 Emeka Ezeanyagu@EmekaEzeanya

And my wedding is supposed to hold Feb 23rd. And I just woke up to hear that INEC has put a knife in my plans on a day that supposed to be my happiest day. I've never been so devastated!

866

1,018 people are talking about this
One Rita Osawende, a bride-to be, also lamented the impact on her marriage plans. She said her marriage was shifted from February 16 to February 23 because of the elections.
"INEC please help me revisit this issue. The original date was fixed for February 16, but as soon as I knew it's elections day, it was postponed to February 23rd," Osawende told NAN.
"What do I do; all arrangements have been made. I have printed and distributed my invitation cards for the wedding. I am so confused."
HUMAN, MATERIAL RESOURCES WASTED
There is no disposition that the postponement of the polls came at a cost- human, financial and material.
Sheriffdeen Tella, professor of economics, Olabisi Onabanjo University Ago-Iwoye, Ogun state, told NAN that the development would create "unnecessary uncertainty" in the economy and affect inflow of foreign investment.
Tella said the country's inability to stabilise election processes 20 years after would affect the way foreign investors perceived Nigeria.
He said the development would affect inflow of foreign investments, both portfolio and direct investments.
"Uncertainty is the operating atmosphere in Nigeria but businesses thrive under certainty and predictable situations," Tella said.
He said the postponement would bring about extra cost for businesses and Nigerians.
Tella said business successes depended not only on macroeconomic stability but also on political stability.
"Businesses that have shifted some programmes because of the elections have to start making adjustments which outcomes may not be optimal," he said.
"When INEC released its plan long ago, I thought we had arrived but this last minute botch shows that we still have a long way to go."


TheCable