North-west governors grant amnesty to bandits
Bandits, cattle rustlers have been granted amnesty by governors in the north-west.
This was disclosed by Aminu Masari, governor of Katsina state, who read a communiqué issued at the end of a one-day security and reconciliation meeting with security agents, vigilante, volunteer groups, herdsmen and farmers on Thursday in Katsina.
Over the months, many lives have been lost in clashes between farmers and herders in the region.
The governors agreed that in pursuit of peace, bandits should drop their weapons and no herdsman should be attacked.
Mahogany Hotel and Suites(Ibadan)


08099887255/ 08083061500
"As from today, no vigilante group member or volunteers should attack or kill any herdsman, as sacrifice must be made by both sides to ensure peace reign," the communiqué read.
"Herdsmen and their families should be allowed to go about their normal businesses, attend markets and worship places without molestation provided they don't carry arms.
"Those bandits who rustled animals from communities should immediately return them to the government or Miyetti Allah Cattle Breeders Association.
"Bandits should surrender their weapons and immediately release all those kidnapped and now under their custody.
"We are happy that we have seen some releases of kidnapped victims from Zamfara and other states."
Bello Matawalle, governor of Zamfara state who was in attendance, also added that the states would provide grazing reserve for the herders for them to settle in one place in the zone.
"We are concerned that herders are always roaming around with their animals thereby exposing themselves to different kinds of hazards," he said.
"The governors took a uniform measure, you should also take a uniform decision not to rustle animals, kidnap or kill anyone.
You should immediately release all people in your custody in order to show the world that you have truly repented."
Drama as FAAN official 'steals $600' from pilgrim
Ramatu Luka, an official of the Federal Airport Authority of Nigeria (FAAN), has been arrested for allegedly stealing $600 belonging to a pilgrim at the Yola airport.
Suleiman Yahaya, spokesman of Adamawa police command, disclosed this to journalists on Thursday in Yola, the state capital.
According to him, Hafsat Mohammed, the pilgrim, was said to have raised the alarm when she discovered that the money was missing in her bag.
Yahaya said that Luka, who was on duty during screening, discovered pepper in the bag of Mohammed which she threatened to seize if she was not given bribe.
Mohammed was said to have given the FAAN official 10 Saudi riyal to allow her travel with the pepper.
"It was during the bribe negotiation that the lady took 600 U.S. dollars from the woman's bag she was searching," Yahaya said.
"When the pilgrim later discovered her money was missing, she raised alarm and the money was found in the possession of the FAAN staff member."
Yahaya said the FAAN official hid the money inside her hair and used her barrette cap to cover it.
He said the case had been referred to CID for further investigation after which the suspect would be charged to court.
EXTRA: A Guide to the Democratic Presidential Candidates
The next U.S. presidential election is not until November 2020, but there is already a large field of Democrats eager to contend for their party's presidential nomination next year. Here is a list of those who have formally entered the race for the White House.
US President Donald Trump has announced fresh tariffs of 10% on another $300bn of Chinese products from 1 September.
The move is the latest salvo in an escalating trade war between the two countries.
It came after the latest round of bilateral talks showed little sign of a breakthrough.
Investors reacted to the news with dismay. On Wall Street, the Dow Jones share index fell sharply, tumbling about 1%.
"Somebody should have done this with China a long time ago," he added.
The new levy is likely to affect a wide range of goods, from smartphones to children's clothing.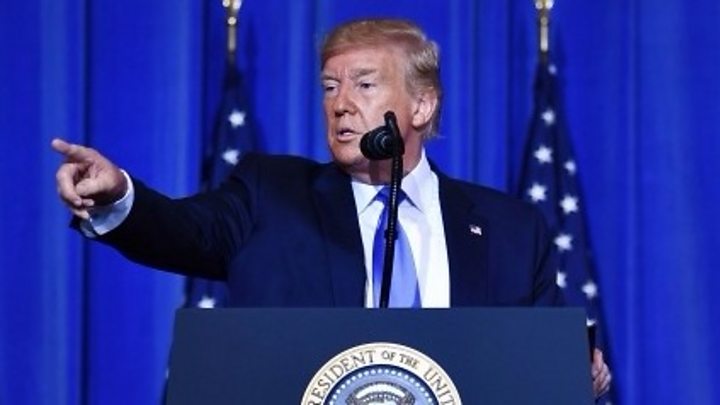 The latest round of tariffs comes amid mounting concern that Mr Trump's strategy is proving counter-productive and harming the US more than China.
The US Chamber of Commerce, which represents more than three million US companies, said the latest tariffs on China "will only inflict greater pain on American businesses, farmers, workers and consumers, and undermine an otherwise strong US economy". It urged the two sides to remove all tariffs.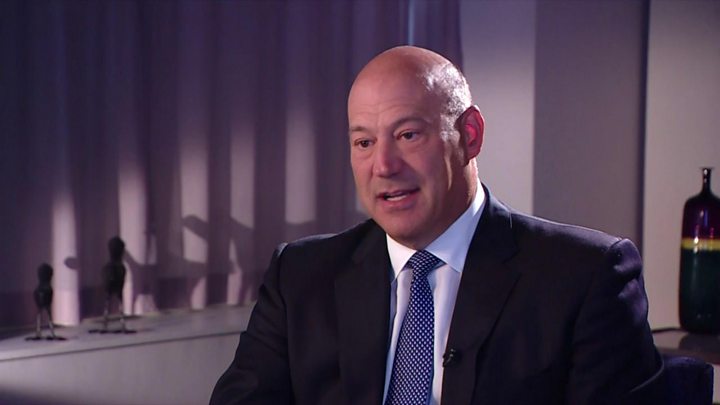 Fed chair Jerome Powell said it was not the Fed's job to criticise US trade policy, but added that trade tensions had "nearly boiled over" during May and June.
US and Chinese negotiators ended their latest two-day meeting in Shanghai on Wednesday with little sign of progress, although both countries described the talks as constructive.
Another round of negotiations has been scheduled for September.